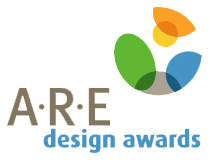 » Click here to the award winner's website
---
2011 Design Award Winners
Specialty Store over 25,000 sq. ft.
Grand Prize
Bloomingdale's
Santa Monica Place, Santa Monica, Calif.
Bringing the casual yet contemporary feel of Bloomingdale's SoHo locationto Santa Monica, this smaller-scale store also takes a cue from its beachside community to create a "beach chic" lifestyle. The iconic black-and-white checkerboard floor remains, along with elegant touches like glass gilded with metal. However, the store incorporates elements that create an imaginative departure from the renowned retailer's style. Natural light pours though new windows, and the floor plan allows for clear circulation, wide aisles, and strong visibility. Unexpected splashes of color, varied textures, and unusual contrasts including weathered wood with glass and glazed concrete bring a unique freshness. In men's, reclaimed bar fixtures and casework are abundant, while in women's, mannequins float on a ceiling-mounted conveyor belt and Chinese lantern-style pods serve as dressing rooms. Maintaining California's strict seismic codes restricted interior glass use, so designers used offbeat solutions inlcuding metal mesh screens and white-washed woods, as well as floating drywall sections and metal trusses, to take advantage of higher ceilings for an eye-catching look not found in New York.
Retractable Fitting Room Pods Moon Design Manufacturing, Vista, CA.